Dubstep is one of the best known genres of Electronic Music lurking around for over a decade. Giving powerhouse basslines a whole new meaning, it has evolved from something built for dark underground clubs to something made for arena's and mainstages at the worlds biggest festivals and events. So, it was an easy choice on who will take the reigns on the Going Deep interview about Dubstep and its sound design. The one and only WB x MB, who are our biggest selling sound designers for their sample and serum preset packs that you can see HERE!  And we JUST released their brand new one "Mid Tempo & Hybrid Dubstep 2", check it out HERE!

But first, a little background about them!
WB x MB have signed tunes to the world's largest dance competition WORLD OF DANCE, and KJ Sawka's Impossible Records, along with releasing on labels such as Play Me. Their releases hit the top of the charts in Hip Hop, Dubstep, and Glitch Hop over the years, and their "Enemy EP" went #1 on the first day. WB x MB have also shared the stage with such big names as Skrillex, 12th Planet, Kill the Noise, Doctor P, Flux Pavillion, Funtcase, Cookie Monsta, and many others.
Today we take the dive with Greg O. (We Bang) and Mister Black from WB x MB, about what goes on behind the scenes and in their studios with their Dubstep and Riddim sound design, along with their own productions overall! Welcome to a heavy bass edition of Going Deep!
BOS: Dubstep and Riddim have evolved so much over the years. It may be much different than the first style of Dubstep that emerged, but since the heavier bass styles began, it seems to have stayed true to a certain stylistic choice.  Why do you think this is?
Greg/WB – I think a lot of it has to do with the sound design, the energy + groove in the track.  The sound design itself these days is absolutely unreal but at the same time it all sounds very similar between artist and producers.  Then you have this sort of groove that riddim is signature for a very triplet focused or quarter and eighth notes that play a full measure.  For instance a sound comes along and it will get used and abused in dozens of big tracks,  all by different artists all with the same groove but none of those tracks will sound the same because of what they have done with the sound design and with everything built around the drops.
Mister Black – When it comes to genres of music, there are certain aspects of each genre that set it apart from others. For example, when you hear a distortion peddle with a guitar, you think "heavy metal". Same is true with electronic music, more specifically Dubstep. With that being said, there are certain elements that make dubstep, dubstep. 140 tempo, half time drum pattern and heavy sub bass. Putting aside sub genres, the new heavy sound has stayed true to these three aspects of dubstep despite the sound evolving into the heavy sound of today. Without these things, I don't think the vibe would be the same, and thats why you hear a lot of similarities in classic dubstep and todays dubstep, and why its stayed true to a certain stylistic choice.
BOS: What is the difference between Riddim and Dubstep? Where are they the same and where are they different?  
Greg/WB –  Today's "riddim" is so much different than what we used to call riddim in dubstep.  It's far more intense and borderline just really heavy dubstep but with that riddim sound design and riddim swing/groove.  Dubstep on the other hand is just all of it combined.  Whether it's classic sounding, deep, heavy, hybrid, or even riddim.  Dubstep just has no borders and there is so much different sounds, melodies, and grooves.  These days it's almost like what isn't Riddim is Dubstep.
MB – I would have to say the biggest difference to me is the sound design. Dubstep can have very melodic drops with a multitude of sounds and FX, where riddim is very simplistic and repetitive. You may hear the same sound through out a drop, but the movement will change versus the note or sound. Another difference is Tempo. Not always, but most of the time riddem is at 150bpm and Dubstep at 140bpm.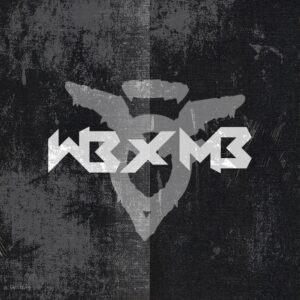 When you are designing presets for your Serum Packs such as your serum focused pack Riddim Invasion, how do you approach it?  
Greg/MB –  I make presets to cater to the artist buying the packs.  Usually they want to hear a mix between what's hot and that signature WB x MB style preset which is a bit more left field.  I will first start by listening to a bunch of Drum and Bass and then big labels like Never Say Die, Disciple, Wakaan, and anything else I can find.  Then I will open up Serum and start to just craft patches based on the sounds that are stuck in my head from all the inspiration I gained from listening.  This is typically a daily routine while we are building presets for a pack.
MB – It honestly depends on the day! Sometimes I'll just start routing things and trying different automation combinations and go from there. Other times I might get a sound stuck in my head and then do everything I can to try and recreate it.
What about your samples and one shots/loops, can you walk us through the process for making these?
Greg/WB – We have our old process where we basically just write a bunch of small Dubstep or Riddim Loops 8 bars long using all our presets as if we were writing the drop to a bunch of tracks.  From there we would take an 8bar bounce to stems and just cut loops and one shots.   On this new back Mid Tempo and Hybrid Dubstep Volume 2, We went completely different and designed loops completely different where we just made the loops based on what we were working on that day!  IF we were writing bass loops we would just write a craft little bass loop using a preset or two from our pack.
MB – Loops are one of my favorite parts of the entire process. Much like writing presets, I'll approach samples from multiple angles. Sometimes I may have a melody, or an idea for a drop. Other times I may try and find 5 or 6 different samples or patches that I know will work well together and then start writing from there.
Are there other genres you guys listen to outside of Dubstep and Riddim? And if so, does this influence the way you do sound design for these defining genres? 
Greg/WB – Sample Packs they take a long time to write.  We put tons of hours into these things and listening to the same sound over and over and over can get a little exhausting so I will throw on Drum and Bass and any other bass influenced electronic music or EDM in general.  Also just a lot of mainstream pop or rock stuff to.  It all influences the sound design because it just kind of clears your head and allows you to be mentally focused and have a sort  of free feeling when writing new sound design.
MB – Oh absolutely!! I listen to everything from Frank Sinatra to Slayer, and everything in between. I listen to a lot of classic reggae. I love the 80's synth pop sound. I definitely can hear these genres influencing our sound design and writing.
What are the key elements to creating sound design for Dubstep and Riddim music?
Greg/WB – I would say quality presets.  Knowing serum and how to use all of the filters and lfos and then resampling and processing affects.  Plugins from Sound Toys like echoboy and decapitator can really add some extra randomness and character to your reampling and patches.
MB – Honestly, I think having solid wavetables is crucial to expanding your horizons when it comes to designing sound. That and patience and a thirst to keep pushing the envelope.
What are some 'tools of the trade' for those wishing to get into producing more Dubstep and Riddim genres? What are your secret weapons?
Greg/WB – A real friendly DAW for creating music like Ableton.  Ableton just has really great stock plugins on top of it's user ability for writing and producing.  Then you need VST instruments like serum or phaseplant to get your crazy sound design and other sounds.  It's also really really helpful to have a real good arsenal of samples.  The more samples the better.  It helps the creativity flow!
MB – Oooooohh secret weapons? We may want to keep some of them a secret LOL! In all honesty, the best advice I can give is, don't be afraid to ask questions. Take the time to learn things the right way, otherwise you'll be unlearning bad habits for years. Take your time with the each instrument or sound you want to use, and process them properly. Lastly… Gain stage. Learn how to mix properly, and always have a professional master your track! I heard that Lion's Den does a pretty sweet job!
When you produce your own songs, do you use your own packs? Do you use other packs?
Greg/WB – We strictly use our own packs now.  We used to use a bit of both but now that we are a few seasons in to sample pack writing I know exactly what I need and where to find it.  I know our packs just to in depth haha!
MB – 100% our own sound design. I have used samples in the past and there is nothing wrong with using samples. I personally just prefer to make everything from scratch.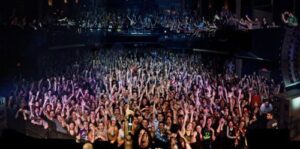 What do you think makes sound design for Dubstep or Riddim different to other styles such as House or Techno? How does this approach differentiate in the creation of your sample and preset packs?
Greg/WB – The sound design is meant to kinda tear your head off and blow your mind versus really just grab a hold of you like some good house music.  In Dubstep energy and heaviness is a must so you must think out side the box really.  You have to really unleash since the sound design is so heavy and technical.  Lot's of layers and switching sounds up to keep the energy going!
MB – I think this has to do with Dubstep and Riddim being at half time. And having the lead bass sounds being the driving force and focal point, versus the 4:4 beat and the short samples used in House or Techno. There is more sound movement between kicks and snares in a dubstep track, so you need to approach sound design a little differently than a 126bpm House track.
Why the name "WB x MB"? Where does this come from?
Greg/WB – We were original We Bang and Mister Black so we just shortened it to WB x MB to make it easier to follow!
MB – [Yes, this and] a long long time ago in a far off land, this dude named We Bang started mastering my (Mister Black) tracks. One day We bang asked if I wanted to collaborate… We then decided to team up, and agreed on the name WB x MB. The rest is history LOL!
So there you have it! Straight from the 'horses mouth' as they say! But in this case; straight from the legends themselves! Hope you enjoyed this in depth deep dive of Going Deep with Dubstep Sound Design with WB x MB! Check their original music out HERE!