Description
Voices Bundle
Voices of the Empire, Voices of Soul, and Voices of Opera

VOICES OF THE EMPIRE
EastWest/Quantum Leap present VOICES OF THE EMPIRE, a brand-new product perfect for epic film/TV/game soundtracks. Featuring the raw, primal vocals of Uyanga Bold, VOICES OF THE EMPIRE will make the perfect companion product to the newly-released blockbuster HOLLYWOOD CHOIRS.
Uyanga Bold is a unique talent, melding the ethnic musical traditions of Bulgaria, Serbia, Mongolia, and beyond. She is a trained opera singer with perfect pitch, fluent in Russian, Mongolian, French, English, and German. It's East meets West like you've never heard before. Her voice is beautiful, pure, otherworldly, haunting, unsettling, powerful, genuine in its ethnic flair and world class in its precision.
Uyanga Bold has taken the world by storm since she appeared on the scene, recently touring with Hans Zimmer with his live performances of the score from The Dark Knight. Forbes Magazine wrote "her voice harkens back to ancient civilizations" and she has been nominated as "Female Singer of the Year". She has appeared internationally on television, radio, and in live performances, reaching over 25 million views across all platforms.
Features of VOICES OF THE EMPIRE include:
Dozens of Mongolian, Bulgarian and Western-style, multi-sampled vocal instruments
Dozens of expressive phrases in every key
2 unique Mongolian legato vocal instruments
Traditional legato vocal instrument
Expressive vowel multi-sampled vocal instruments
VOICES OF THE EMPIRE will be a must-have virtual instrument for composers and musicians looking for that haunting cinematic vocal sound for their next project.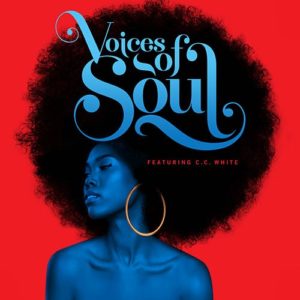 EastWest/Quantum Leap proudly presents the latest addition to their vocal instruments line: VOICES OF SOUL. A powerhouse vocal product of soulful perfection that will be your new secret weapon, perfect for any music requiring solo vocals or vocal harmonies using chords.
EastWest recorded VOICES OF SOUL with C.C. White, who has sung with many of the greatest and most iconic names in the music industry. Her voice is a thrilling blend of Funk, Soul, Reggae, Southern Blues, Gospel, R&B, Jazz, with a bit of Latin flair. From soft and angelic to powerful and earth shattering, her voice effortlessly captivates and enthralls audiences.
VOICES OF SOUL was produced by Doug Rogers and Nick Phoenix, the most awarded producers in the sounds industry, and includes a collection of expressive, soulful multi-sampled vocal instruments with hundreds of expressive phrases in every key and highly realistic true legato transitions. Composers can switch between multiple articulations on the fly with Combo instruments and play chords to create vocal harmonies with Mod Xfade Chords instruments.
VOICES OF SOUL features vocals across a variety of categories, including:
SUSTAIN contains a variety of single syllable vocal instrument types, including Ah, Doo, Ee, Eh, Ha, Hm, Ho, Ho Expressive, Hoo, La, Mm, Oh, Oh Expressive, Oo, So Expressive, Wo, Wo Expressive. Most contain multiple velocity-sensitive dynamic layers, and a few contain additional "expressive" versions.
LEGATO contains instruments that playback true legato intervals when playing notes in a connected fashion (legato) for every interval up to an octave in either direction, and sustain layers that playback when playing disconnected (separated).
COMBO MOD contains instruments that combine multiple articulations and use the Mod Wheel (MOD) or Velocity Sensitivity (VS) to determine which playback.
COMBO RR contains instruments that combine multiple articulations by using Round Robin programming to cycle through articulations.
MOD XFADE CHORDS contains polyphonic, single syllable vocal instruments that use the Mod Wheel (CC1) to crossfade between dynamic layers.
PHRASES contains over 600 phrases and adlibs sung in a soulful style, spread out across 12 instruments, one for each of the 12 root note positions.
KEYSWITCH contains instruments that combine multiple articulations into a single instrument, and use keyswitches to activate the desired articulation.
PHRASES KS FX PRESETS contains the phrases keyswitch instruments saved with a variety of FX Rack presets. The FX Rack includes the SSL Channel Strip and Bus Compressor, OhmForce Ohmicide, and EastWest EP-1 Delay, ADT, Amp Simulator and Convolution Reverb.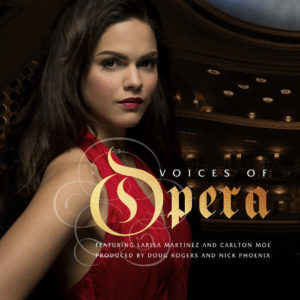 EASTWEST is proud to announce the upcoming release of 
VOICES OF OPERA
, a
brand-new virtual instrument featuring the sensational vocals of soprano LARISA MARTINEZ (Andrea Bocelli) and tenor CARLTON MOE (Phantom of the Opera).
VOICES OF OPERA is perfect for any composer looking to add a pristine operatic sound, and fits in perfectly with EastWest`s recent slate of award-winning vocal products HOLLYWOOD CHOIRS, VOICES OF THE EMPIRE, and VOICES OF SOUL.
From the most awarded producers in the sounds industry, DOUG ROGERS and NICK PHOENIX, VOICES OF OPERA will be available this winter for purchase or as a free addition for subscribers of ComposerCloud, the #1 subscription service for musicians that has revolutionized the virtual instrument industry.
"I have always loved opera", said co-producer Doug Rogers "at it`s best, it can send shivers down your spine. And that`s what happened when I saw Andrea Bocelli and Larisa Martinez performing together at the Hollywood Bowl. Larisa agreed to work with us on VOICES OF OPERA. The recording sessions were sensational. She has the voice of an angel, her pitch is perfect, her range and vocal power unsurpassed. Then the opportunity arose to add tenor Carlton Moe (Phantom of the Opera) to the project. He just has this incredibly rich tone. It was truly a labor of love."
Larisa Martinez has established a strong and unique presence in the classical performance world. She's currently performing with opera titan Andrea Bocelli as his principal soprano on his world tour. She is a winner of the Metropolitan Opera National Council Audition PR district 2016, where she also received the Angel Ramos Foundation Award and Audience Prize. She earned raved reviews as Musetta in Loft Opera's critically acclaimed production of La Bohéme and for her other leading roles in Verdi's Rigoletto, Gounod's Roméo et Juliette, Rossini's Adina, Floyd's Susannah, and Donizetti's Don Pasquale and Lucia di Lammermoor.
Heralded by the New York Times as an "ardent tenor," Carlton Moe is currently performing as Ubaldo Piangi in Andrew Lloyd Webber's Phantom of the Opera, the longest running show on Broadway. His opera credits include Lakmé (Gerald), I Capuletti e I Montecchi (Tebaldo), The Mother of Us All (John Adams), Ernest Bloch`s Macbeth (Malcolm), and Roméo et Juliette (Tybalt). He has also performed as a soloist in major works such as Verdi's Requiem, Beethoven's 9th Symphony, Mozart's Requiem, and Handel's Messiah.
VOICES OF OPERA is a 32GB collection of Sustains (Ah, Ee, Eh, Oh, Uh); Staccato (Ci, Don, Kom, Na, Oo, Ra, Te, Voh); Words (Addio, Amore, Bravissimo, Cara, Caro, Cielo, Dolore, Donna, Ella, Fiore, Fortuna, Forza, Gloria, Insieme, Mai, Morte, Nobilta, Potere, Sacro, Signore, Vincero); Legato (Ah, Oh); and Phrases (dozens of phrases in different keys).
System Requirements
Below are the minimum and recommended hardware requirements for using VOICES OF SOUL on your computer. Please see the Play User 6 Manual for a complete list of the Hardware and Software Requirements for installing and running any Play Library.
XXGB free hard disc space.
MAC MINIMUM REQUIREMENTS

Intel Core 2 Duo Processor 2.7GHz or higher
8GB RAM
Mac OSX 10.7 or later
7200 RPM or faster (non energy saving) hard drive for sample streaming

PC MINIMUM REQUIREMENTS

Intel Core 2 Duo, or AMD Dual Core 2.7GHz or higher
8GB RAM
Windows 7 or later
Sound card with ASIO drivers
7200 RPM or faster (non energy saving) hard drive for sample streaming

MAC RECOMMENDED SYSTEM

Mac Pro (current model with round enclosure) or above
16GB RAM or more
Mac OSX 10.7 or later
SSD (Solid State Drive) for sample streaming

PC RECOMMENDED SYSTEM

Intel Xeon E5 (or equivalent) running at a minimum of 2.7 GHz (or above)
16GB RAM or more
64-bit Windows/Host Sequencer
Sound card with ASIO drivers
SSD (Solid State Drive) for sample streaming
Please Note! The 32-bit stand-alone and plug-in components are no longer installed because PLAY 5 and later does not support 32-bit Operating Systems or DAWs.
EASTWEST PLAY Host/Sequencer Compatibility Matrix
Tested DAW
Mac OS 10.9 – 10.12.3
WIN XP
(32-bit)
WIN XP
(64-bit)
WIN 10, 8, 7,
Vista (32-bit)
WIN 10, 8, 7,
Vista (64-bit)
Required Version
Standalone
YES
YES
YES
YES
YES
Ableton Live
YES
YES
YES
YES

1

6.07 or higher
Cubase/Nuendo
YES

2

YES
YES

3

YES
YES

3

6 or higher
FL Studio
YES
YES
YES
YES
7 or higher
GarageBand
YES
3 or higher
Logic
YES

4

7.2 or higher
Digital Performer
YES

4

YES
YES
6.02 or higher
Pro Tools

5

YES
YES
YES
7.4 to 10
Pro Tools 11 or higher

5

YES
YES
YES

6

11 or higher
Sibelius
YES

7

YES
YES
6 or higher

8

Sonar
YES
YES
YES
YES
6.2 or higher
VE Pro
YES
YES
YES
YES
YES
4.0.54 or higher
Studio One
YES
YES
YES
YES
YES
2 or higher
Reaper
YES
YES
YES
YES
YES
3 or higher
1: Play 5 (and above) is compatible with all 64-bit hosts that use VST, AU, or AAX plugins. Use Play 4 for 32-bit hosts.
2: Mac OS 10.7 or newer is required.
3: Cubase/Nuendo 4.1 or later are required as 64-bit hosts.
4: WordBuilder is not supported in Logic 7 or lower, and DAE (RTAS in Digital Performer and Logic) is not supported at this time.
5: Ethernet control surfaces are not officially supported (ex: C24).
6: Windows 7 or 8 Home Premium Supported. Pro Tools HD 11 does not support Windows 8.
7: Sibelius 6.0.3 or higher is required to run in Mac OS 7.
8: Sibelius 6.2 is required to run in Mac OS 10.9 (Mavericks).