Description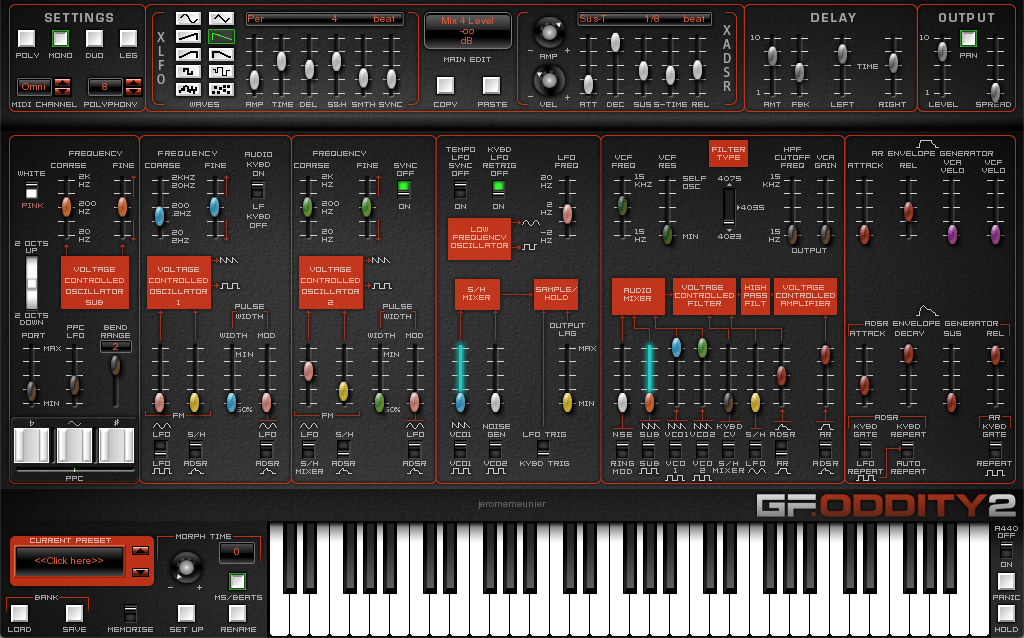 ODDITY2 – A METICULOUS EMULATION OF THE LEGENDARY ARP® ODYSSEY AND SUCCESSOR TO THE MULTI-AWARD WINNING ODDITY
Oddity2 takes the character and operational architecture of 3 generations of a classic and via a wave of enhancements, transports its spirit into a new dimension.
While the duophonic and monophonic modes have been retained, Oddity2 now also offers a monophonic legato mode, plus a POLYPHONIC MODE. Everything from spiky and resonant textures to lush and warm pads sounds can either be programmed from Oddity2's intuitive controls or simply dialled up via the 1000+ categorised patches.
Via three filter modes and an additional oscillator, Oddity2 can sound as versatile and punchy as its main rival, the Mini, back in the day. Furthermore, dedicated LFO & ADSR, called XLFO & XASDR respectively, for modulation of almost every parameter make it the most programmable one.
KEY FEATURES
Analog modelling of a classic
Over 1000 Categorised Patches
Monophonic, Duophonic and Polyphonic modes
MKI, MKII and MKIII filter, Highpass filter
Vast Modulation options via XLFOs and XADSRs
Two syncable oscillators plus a sub oscillator
Fully tuneable across a six octave range
Sawtooth, Square, Sine & Variable pulse width waveforms
Ring modulator
Dynamic control over filter cutoff and amplitude
Timed Morphing between presets within a preset bank.
Flying Slider feature
A=440Hz Reference tone
On-Board Delay
Spread and Random Pan Modes
Full automation support
Oddity2 is a virtual instrument in the following formats:
Standalone
AudioUnit
AAX
VST
The Minimum System Requirements are as follows:
Intel Pentium IV 1GHz with 1GB RAM
Windows XP SP2
Intel Mac
macOS 10.7 to 10.15.x
*Oddity2 DOES NOT WORK with macOS Big Sur at this time.