#StayInspired

with the new free Black Octopus Mobile App
We wanted to make a free gift for our community, so here it is!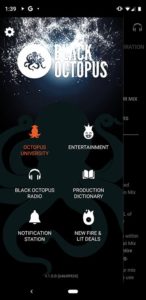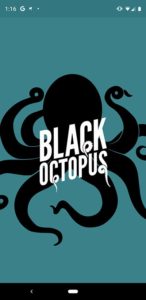 Our aim was to develop a fun free tool that will help you stay passionate and inspired about music production.
Our team worked very hard on this, check out what's inside…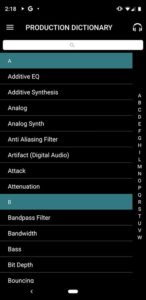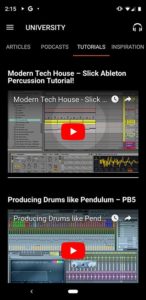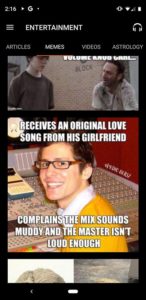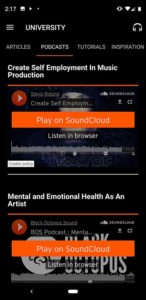 An Education section (cleverly titled Octopus University) with tutorials and articles on intermediate and advanced music production techniques
A podcast section from electronic music industry experts that cover topics such as:
Creating Self Employment In Music Production
Mental & Emotional Health As An Artist
Managing Difficult Situations In The Music Industry
A side splitting entertainment section with a Music Production Meme blog, informative articles, music producer comedy videos, and the heavily scientifically researched music producer astrology
An incredibly useful music production dictionary. Collab'ing and your homey uses a music production term you've never heard before? Whip out the app and look it up!
Don't know what to listen to when hanging out with friends? Put on the in app Black Octopus Radio Player for a playlist of amazing Black Octopus roster artists
One free sample pack a month to those who keep notifications active. In honesty, we know you'll delete the app if we bombard you with push notifications. We'll do it rarely and only when it's extremely meaningful or beneficial for your music career.
If you want to stay current on New Black Octopus releases, you can do that in the very bottom corner of the app.