Slade Tempelton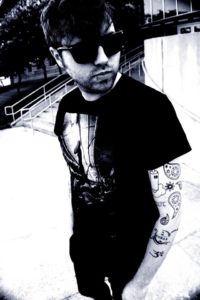 Slade Templeton is a man who needs no introduction. At the age of 28 he already has over 10 years of experience as an Audio Engineer and touring musician. He has performed in over 40 countries as the headline act with his electronic dance music duo "Defunct!".  Not only is he consistently in the top 100 charts, but he has also engineered for many of dance musics globally recognized names. Slade has worked as Mixing Engineer, Mastering Engineer, or Producer for well over 1000 songs on all mediums (CD, Vinyl, Digital platforms). His music has also entered millions of ears through TV and movies. Being on both sides of the studio glass has its perks. Slade knows the studio process from front to back; from the creation of the song to the final product hitting the shelves. Slade is currently Mixing and Mastering from various studios around Switzerland including Studio16 in Winterthur and Sequenced In Sound studio in Zürich, Switzerland.
Slade will help make your music sound AMAZING by using any combination of:
STUDIO EQUIPMENT:
Mac Pro | Windows PC | Pro Tools 10 | Magix Samplitude ProX | Sequola Software | Great River ma-1nv Preamp | Telefunken v629a Preamp | NTP 351-100 preamp | Fonia wab71 preamp | ART pro mpa dual preamp | Emperical Labs el8 distressor | NTP 179-400 limiter | ART pro VLA stereo tube leveling amp | FMR mla leveling amp | DBX 163x | RFZ eb800 eq | TC Powercore w/ vss3 reverb | UAD2 w/ 1176Ln, La2a & Neve Plugins | Frontier Design Dakota/Montana RME adl-8 ds AD/DA Converter | Swissonic AD/DA24 Converter | Panasonic Ramsa DA7 | ADAMs A8x – nearfield | ADAMs anflo- nearfield | Yamaha NS10m – nearfield | Yamaha subwoofer/powered Amp | Sony, AKG, Sennhieser & Audio Technica Headphones | Revox a77 2 track | TC Electronics Fireworx | Korg sdd3000 Digital Delay | Roland sdd320 Dimension D Orban 111b spring reverb | Great British Spring reverb | Waves SSL and API Bundles | Ozone 5 Advance | McDSP Dynamics and EQ URS Pro Strips | URS Saturation | Fabfilter EQ | Voxengo EQ / Dynamics MD2 / MD3 – Powercore
Steve Roland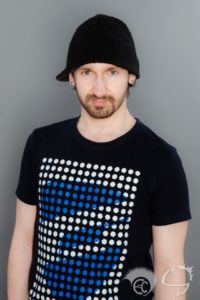 A veteran musician, dj, producer, mastering engineer, and music educator, Steve carries a reputation for being a global audio sensation. His career has been ultra bright with record releases on some of dance musics most well known labels, as well as mastering duties for some of the worlds most beloved acts. With over 11 years of experience under his belt, you can expect nothing but a huge, punchy, clean, heavy hitting sound.
To get that high level professional sound Steve will mix/master your music with any combination of:
Performance desktop PC |Adam A8X studio monitors | Waves Mercury Bundle | Izotope Ozone 5 | Brainworx Digital V2 | Native Instruments Transient Master | Melda's Total Bundle | Fabfilter Bundle