[vc_row][vc_column width="1/1″][vc_column_text]

[/vc_column_text][/vc_column][/vc_row][vc_row][vc_column width="1/1″][vc_column_text]
You put your HEART AND SOUL into your music, we take that seriously. You want to sound great, we want you to sound great. Lets work together.
An A/B comparison for mastering can be a bit misleading, due to pre-masters often being a much lower level. keeping that in mind, here is a dnb comparison with the pre-master normalized to peak at 0db.
Approximate mastering turnaround time is 3-5 business days. Our engineer will be upfront and honest with a completion timeline[/vc_column_text][/vc_column][/vc_row][vc_row][vc_column width="1/1″][vc_accordion][vc_accordion_tab title="Mixing & Mastering rates"][vc_column_text]Mastering Rates
$80/Track
Buy in bulk! 10 masters for $720
Customer loyalty incentives (reduced rates for active clients)
Mixdown Service Rate
$750 For a top level mixdown and master (for projects up to 75 tracks/stems)
[/vc_column_text][/vc_accordion_tab][vc_accordion_tab title="MASTERING ENGINEERS"][vc_column_text]
Slade Templeton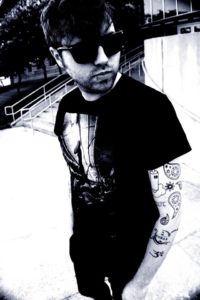 Slade Templeton is a man who needs no introduction. At the age of 28 he already has over 10 years of experience as an Audio Engineer and touring musician. He has performed in over 40 countries as the headline act with his electronic dance music duo "Defunct!".  Not only is he consistently in the top 100 charts, but he has also engineered for many of dance musics globally recognized names. Slade has worked as Mixing Engineer, Mastering Engineer, or Producer for well over 1000 songs on all mediums (CD, Vinyl, Digital platforms). His music has also entered millions of ears through TV and movies. Being on both sides of the studio glass has its perks. Slade knows the studio process from front to back; from the creation of the song to the final product hitting the shelves. Slade is mixing/mastering/recording engineer and record producer at Influx Studios in Bern, Switzerland. Slade will help make your music sound AMAZING by using any combination of:
Computer
HD Recording, Mac Pro Quad 2.1 with 16GB Ram, OSX 10.8.5, Protools HD 3 System, 2 Apogee Symphony with total 40 CHN analog in and out, Protools 10, Emagic Mt4 Midi Interface, 4 Hard Disks / ATA / Firewire
Plugins
Waves MERCURY Bundle, Waves STUDIO CLASSICS Bundle, Focusrite d2/d3, Virus Indigo, Bruno Reso, Maxim, MCdsp 2000, MCdsp Analog Channel, Phoenix, Pultec EQ
Slightly Rude Compressor, Smack!, TC Master X3, Synchronic, Drawmer Dynamics, Line 6 Amp Farm, Line 6 Echo Farm, Reverb One, Pitch Doctor, Auto Tune, Compressor Bank, URS Channel Strip Pro, NI Komplete with Kore 2, and many more…
Monitoring
Yamaha NS-10, ADAM S3A, Barefoot MM27, Logitech Active Monitors
Maxxtro lo-fi Speakers,
Analog Desks
Studer 22 chn input with EQ and Compressor on each Channel, Shadow Hill Equinox 32 Chn Mixer
Preamps / EQ
Vintage Neve 1073, Preamp with EQ (2), Dual BAE 1073MPF Preamp with HP Filter (2), Neve 4081 (4 Neve 1081 Preamps), Heritage Audio 1073/500, API 3125+ 4 Mic/Line Preamps API VP 312 Mic/Line Preamps 500 modules (6), NV73 (Neve 1073 Clone) Mic/Line, Preamps 500 modules (2), Drawmer 1960 2 Channel Valve Preamp, Vintage Studer Mic/Line Pre Type 923 with 4 Band EQ and Comp (8), Studer 16 Channels with EQ and Compressor each Channel, V72A Vintage Telefunken Tube Preamps (2), RNP Really Nice Preamp (2), A Design REDDI Tube DI Box
Compressors
Compressors, UREI 1178 Stereo Compressor / Limiter (2), Empirical Labs Distressor (2), Chandler Germanium Compressor (2), Chandler Little Devil 500 Series Compressor (2), Neve 2254 Compressor, Teletronics LA-2A, Drawmer 1960, dbx166X (2) ,Studer 2 Channel Comp / Limiter, TLA EQ (2),
Vintage Dynacord Tube Echo, Roland Space Echo
Tantric Decks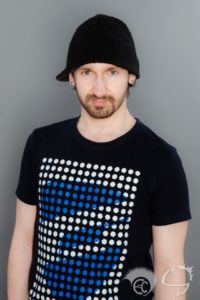 A veteran musician, dj, producer, mastering engineer, and music educator, Steve carries a reputation for being a global audio sensation. His career has been ultra bright with record releases on some of dance musics most well known labels, as well as mastering duties for some of the worlds most beloved acts. With over 11 years of experience under his belt, you can expect nothing but a huge, punchy, clean, heavy hitting sound.
To get that high level professional sound Steve will mix/master your music with any combination of:
Performance desktop PC
Adam A8X studio monitors
Waves Mercury Bundle
Izotope Ozone 5
Brainworx Digital V2
Native Instruments Transient Master
Melda's Total Bundle
Fabfilter Bundle
[/vc_column_text][/vc_accordion_tab][vc_accordion_tab title="Submit a track"][vc_column_text]One of our gifted mastering engineers will take your music to the next level by making it sound big, crisp, clean, and loud. We sincerely value the artist to M.E. relationship so we will always provide you with honest feedback on your music. There may be times when we require you to make a few changes in your mix to help us do our job better. We care about you sounding amazing just as much as you do, so we will work hand in hand with you from beginning to end.  Your satisfaction is guaranteed.
How do I submit a track for mastering or mixing?
1)  Review the preparing for mastering document.
2)  Fill out the form below, make sure to include an e-mail, brief description, and a link to download your track.
3)  Purchase the appropriate Track Master, Track Mixdown, or Bulk Track Master item from https://blackoctopus-sound.com/product-category/mastering/.
4)  One of our mastering engineers will be in touch.
If you are a first time client, before submitting a track for mastering please review the document below on how to properly prepare your track for mastering. There are common issues with premasters that are totally avoidable and can save massive amounts of time and energy:
Please include a link to where we can download your track in your message below. Services such as Hightail and Wetransfer are available to send large files.
[bestwebsoft_contact_form][/vc_column_text][/vc_accordion_tab][/vc_accordion][/vc_column][/vc_row][vc_row][vc_column width="1/1″][/vc_column][/vc_row][vc_row][vc_column width="1/1″][mpc_vc_share_list title="Share" facebook="1″ twitter="1″ google_plus="1″][/vc_column][/vc_row]