Today we are diving into the world of mastering music with a professional that has earned his stripes (and then some) when it comes to knowledge and execution. Klaus Hill is known as one of the worlds loudest Mastering Engineers, and yet, he does so with such crisp transients and punchy masters, you'd never think it was possible to get them that loud and still sound so good! I wanted to ask him some questions that I feel may be burning inside many up-n-coming producers, let alone, other professionals in the industry. But first, a little more about him.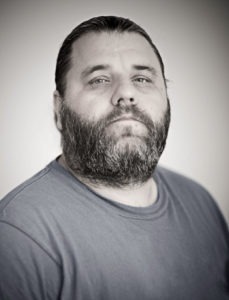 The year is 1992 and London's pirate radio airwaves and clubs are awash with a new sound, what people will later call Jungle. It was in this environment that a younger Klaus decided that electronic dance music would be his life. As a producer he's released music on some of the world's biggest labels. As a DJ he's toured the world, was resident at legendary club The End for Ram Records and played some of the biggest and best festivals. As a mix and mastering engineer, he has made his name working with labels and clients such as Ministry Of Sound, Spinnin' Records, Shogun Audio, Pnau, Heldeep, SCNDL, Peking Duk, Jacks Beats, Chris Lorenzo, DJ Zinc, Will Sparks, Felix Da Housecat, One Love, Sony, Soul:r, Yolanda Be Cool, Sweat It Out!, Kilter, PACES and Ryan Riback.
As you can see, Klaus has been around. He knows electronic music in-and-out. Let alone, he has mastered many #1 chart topping hits and Billboard hits. So, let's dive in on the world of mastering through Klaus' eyes (and ears).
BOS : People have always referred to Mastering as a 'dark art' as if it is some sort of sorcery. This veil has been lifted in recent years more and more, thanks to online tutorials, plugins, and overall acknowledgement of what goes on behind the scenes with mastering. Do you think there is still anything secretive or hidden about the way engineers do mastering? Is it the ear or gear or both? 
Klaus: I think it's been known as a dark art because it wasn't an easily accessible process, as you already said, that's changed. Don't think there is much left that's hidden or secret, for me it all comes down to experience and monitoring environment. That's what I think is key…It's (and always has been) about having a quality, trustworthy playback chain and knowing and understanding what's playing back at you. I hear things my clients don't hear every single day. But there are several reasons for that – and not one of those is black magic!
BOS: We all know Mastering has changed course so many times over the year on what is expected with Mastering a song and the results. What does Mastering mean to you? 
Klaus: I've always seen myself as the final set of ears and quality control. Picking up on those little things the producer or mix engineer may have missed. And if i can make a mix sound better and perform better on the various playback mediums during the process, that's even better. It's knowing when to leave something alone that is key I think.
BOS: We all know the term "loudness wars" which is still a very real thing in the way of certain genres. You are known as one of the loudest Mastering Engineers in the game, that still retain punchy clean transients and sound. Where does this loudness come from? The mix? Certain mastering techniques? Or a combination of both? 
Klaus: Loudness potential starts with the mix, it always has and always will. There are tricks I do that help me achieve my "sound", but at the end of the day, i'm still limited by the mix I'm working with. I do give a lot of feedback to my clients if I know loudness is very important to them, to help improve the mix with that in mind. I am also working a lot with stems, as it cuts out a lot of back and forth and allows me greater access to the parts I need to work on. As for techniques I use to get the level – driving the analog chain and clipping the AD is key to my sound. I could do everything else ITB [in the box, which means only with plugins], processing wise if I needed to. But, I would still find myself coming out to clip the AD and get some analog drive. I've got a couple of different AD's that I use that both give me a different "sound". Software clippers are nice, things like Standard Clip, but they are sterile when it comes to sound.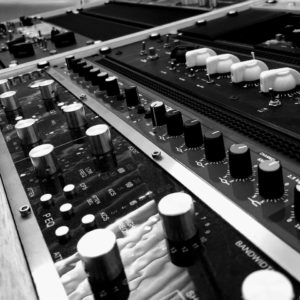 BOS: Are there any mix down techniques that can help a new producer that is mixing their own work (and most likely mastering their own), to get them to be loud and clean? 
Klaus: Sound choice is everything and I feel people don't think about it enough anymore. They overthink mixing, get carried away in the techie stuff they see on YouTube and forget about good old-fashioned sound choice. Getting the basics right, first of all, would make a difference to so many producers. Trying to fix something by excessive EQ, layer loads of other stuff on top instead of finding a better sound to start with is something I hear all the time. You can't EQ what's not there.
BOS: Let's step off the loudness train now for a bit… What about tone and character; what are your go-to plugins that give 'vibe' to your mastering chain? I know you use a lot of hardware too, but for our readers that may use mostly plugins, are there any certain ones that give you the character? 
Klaus: Plugins have come such a long way, and if I'm honest I'm probably not that far off from going 100% in the box for processing then come out and still clip the AD. Big fan of Acustica Audio stuff for the vibe, it's pretty dam close to the hardware it's made from. There are some differences, but I think the positives of quick recall and workflow will eventually outweigh all that. Big fan of Magenta (Manley), Scarlet(  Sontec), Ivory (Maselec), White (Custom Solid Stare Pultec) and Jade (Maag and Crane Song). Other stuff I like is DDMF's Magic Death Eye Vari Mu, lots of the Plugin Alliance stuff (HG Blackbox and SPL especially), the new Vertigo plugins he has done himself (the Vertigo compressor is really bloody good and in recent blind tests people were picking it over the hardware).
BOS: Do you master different genres differently? Or do you use similar chains? What about heavy 808 music such as Trap.. is there something different you apply to handle the subs better? 
Klaus: I don't have different chains for different styles, I use the same gear for every track. I just work out what each track's needs and use the tools that will get the desired results I'm after. A lot of the time I'm just running through pieces as well, for a bit of "boxtone" or gain, everything else flat.
BOS: Let's talk for a bit about headphones and their importance, especially for those in untreated rooms. I know you and I both love Audeze, are there any others you'd recommend in a lower price bracket for up-n-coming producers? How important are these for people with not-ideal rooms? 
Klaus: Headphone technology has come so far, it is now 100% possible to deliver a mix that translates on all systems using a good pair of headphones. In fact, I think for most bedroom producers working in untreated rooms good headphones are a better choice than monitors. Working on a pair of Audeze is like sitting in a fully treated room with a pair of ATC's or PMC's, the detail is that good. I think at the lower end it becomes harder to get something that is going to work, but if you're going to spend 400 Euro on a pair of Yamaha I'd go put that into a pair of Audze LCD 1 instead. Other headphones to look at would HiFiMan 400i, Sennheiser HD 600/650 also look in Sonarworks correction software for them.
BOS: Do you think it's possible for Masters done entirely in-the-box to become hit songs? 
Klaus: It's already being done every day! More engineers are ITB then ever, people just don't talk about it. I've had a fair few big records that were done ITB, even a couple of #1's. The famous Gateway Studios (Bob Ludwig and Adam Ayan) are mostly ITB these days. As I said earlier it's the listening environment that is important. I'll see myself 100% ITB in the future for sure. Like mix engineers, it just starts to make sense from a productivity/workflow stance.
BOS: What is the importance of analog in the Mastering domain for loudness? Is it more about 'sound', workflow, or both? 
Klaus: For me, I think it's the sound. Driving into pieces of analog to get that level just has a special vibe, the harmonics are sexy as f**k. I find you can go just a little bit harder and louder with analog, the sound stage stays intact better.
BOS: Where do you see the future of mastering? More digitally recallable analog systems? More hybrid set ups? More in-the-box overall? 
Klaus: Everyone wants ease of life, so I think digitally recall ability is the way forward. That new McDSP Analog Processing Box (APB) for example, is where we are going. It combines the flexibility of software with the fidelity of analog processing, with each channel controlled by a Pro Tools plug-in.
Also, more people moving ITB for sure.  We are only just scraping the surface with plugin capability. We have always been restricted by computer power, but that has made massive leaps the past 5 years.
BOS: If you could change anything about the mastering business, what would it be? 
Klaus: That's the hardest question you've asked. I had to think about that, it shows you how much I love my job as I struggled to find something!! The obvious one is people's obsession with loudness. Don't get me wrong, certain styles I love slammed, it's never the same without the grunt. But not everything needs to be slammed, let the music decide where it wants to sit. The other one would be the need to enter ISRC number's in 2020, when it all goes to a DSP who re-does it all anyway. (shout out to my man Prash 'Engine Earz' for reminding of that one)
BOS: If you could change anything about the entire music industry, what would it be? 
Klaus: Rethinking the whole streaming payment system, it's going to be more important than ever with no live scene for the foreseeable future that the artists get proper payment for their art streaming. It's got better, but still, the wrong people are getting the bigger slice.  We also need to reshape our whole connection with music. When I was growing up I would buy a new vinyl album and read the sleeve notes and lyrics beginning to end, over and over. Production credits, liner notes, cover and inside sleeve artwork, coloured vinyl/CD's, special editions – this was all part of the relationship a fan develops with their favourite artists. Spotify and streaming has reduced this to Mbps and data on a server, and with it the respect for the artists has been lost.
Thank you Klaus for these golden nuggets of information! Be sure to check out his social links, such as the Klaus Hill website and Heavyweight Bass Website. Also be sure to join the Heavyweight Bass Production Group on facebook! Loads of brilliant engineers and producers are in there sharing information and knowledge!