Description
Streamline your mixing and mastering workflow with iZotope's Mix & Master Bundle. Combine Neutron 3 Standard, Ozone 9 Standard, and Tonal Balance Control 2 to overcome your listening environment and mix, balance, and polish your sound.
Included in Mix & Master
Bundle
Ozone 9 Standard

Tonal Balance Control 2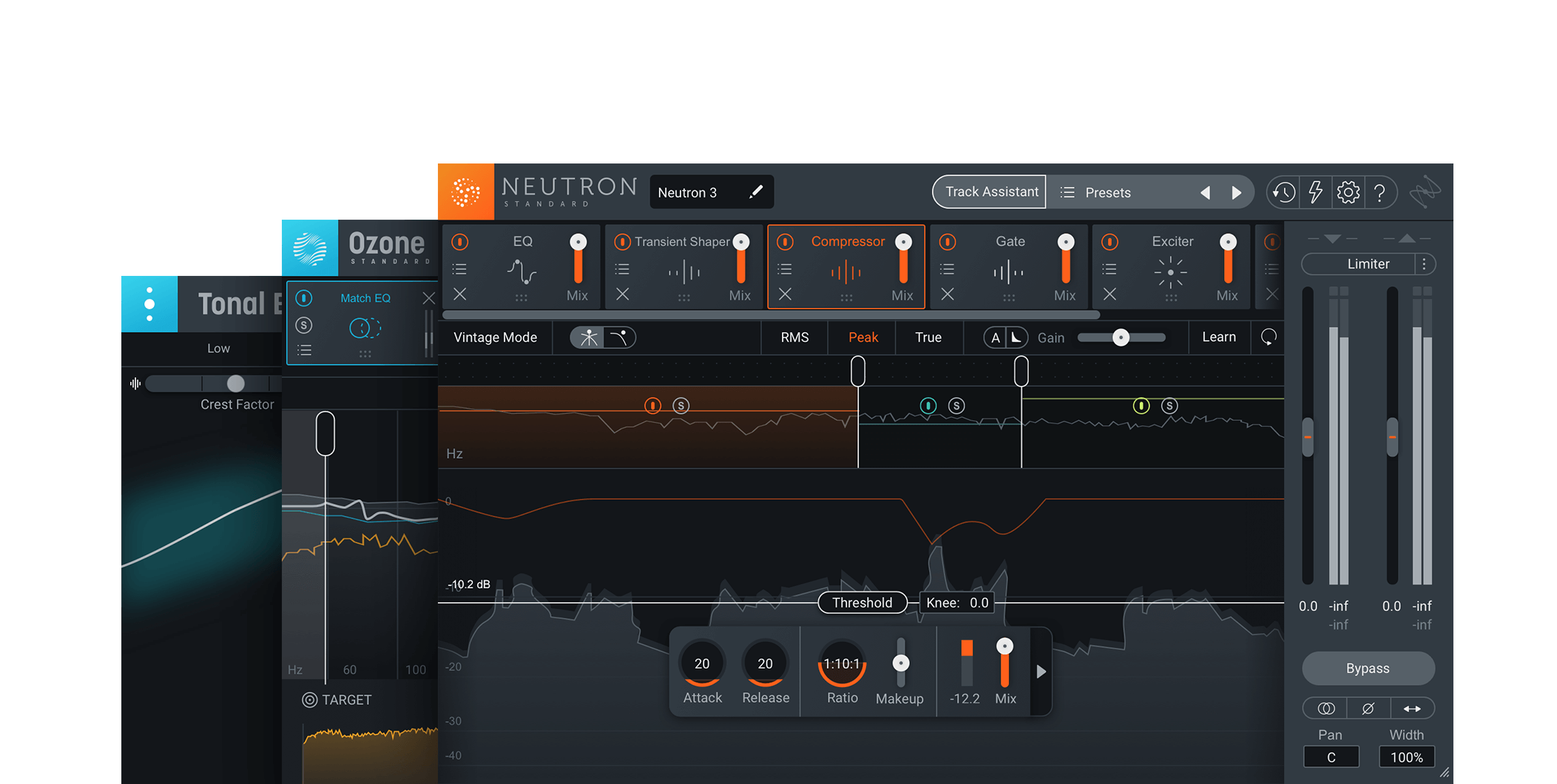 Noah "40" Shebib
Producer (Drake, Beyoncé, Lil Wayne, Alicia Keys)
Ozone has changed how we release music forever.
Darrell Thorp
Mix engineer (M83, Radiohead, Beck)
Transient design, compression, EQ, and harmonic distortion, all wrapped up in one ridiculous sounding package. iZotope, you have done it again.
Michael Kamerman
Smallpools
Neutron is that rare, supportive, and reliable friend that encourages you to dive deep, explore new boundaries, and will ultimately bring out the best in you.
Single-use license
Digital download of Mix & Master Bundle for Mac and PC