Description
MBitFunMB is a serious tool for extreme distortion lovers. It converts the incoming audio into limited fixed-point precision data of 1-16 bits per sample and lets you access each bit with several bit-manipulation operations and finishes the processing with a low-pass filter. All with up to 6 independent frequency bands, 4 modulators…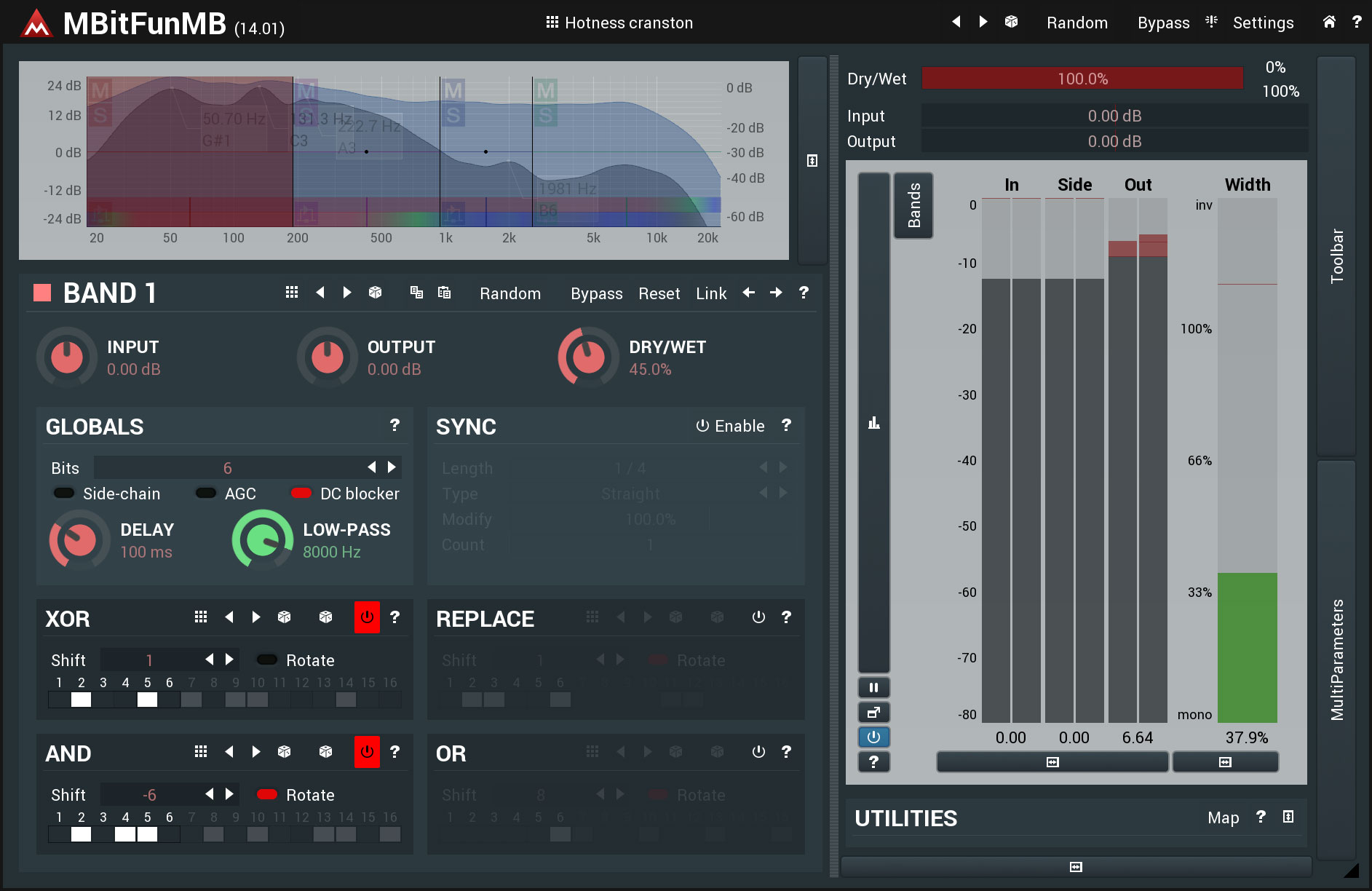 From light distortion to maximum brutality
Bit-changing the 16th bit you won't do much, but it can still give you that missing character. The true power is however in the brutality that the plugin can apply. 4 processors can mess up any bit, merge them with shifted versions of the same sample, with a delayed sample or even with anything you send through the plugin's side-chain. Limitless creativity and mainly fatal results, fatal to the original audio, not to your songs or system.
Modulation heaven
Looking for a little extra variation in your sound? Look no further than our extensive modulation options. Modulate any parameter from sources such as an LFO, audio level follower, envelope generator, randomize, or pitch detector. Your sound will never be static again.
MeldaProduction goodies
You can also expect to find the standard MeldaProduction goodies: 16x upsampling, M/S, surround support as well as other channel modes, A-H presets for easy comparisons, and our easy to use integrated help system.