Description
MUnison is a unique combination of doubler/unison and smart harmonizer. It lets your vocals sound like an orchestra with automatically scaled harmonies, produces classic double-tracking effect and much more…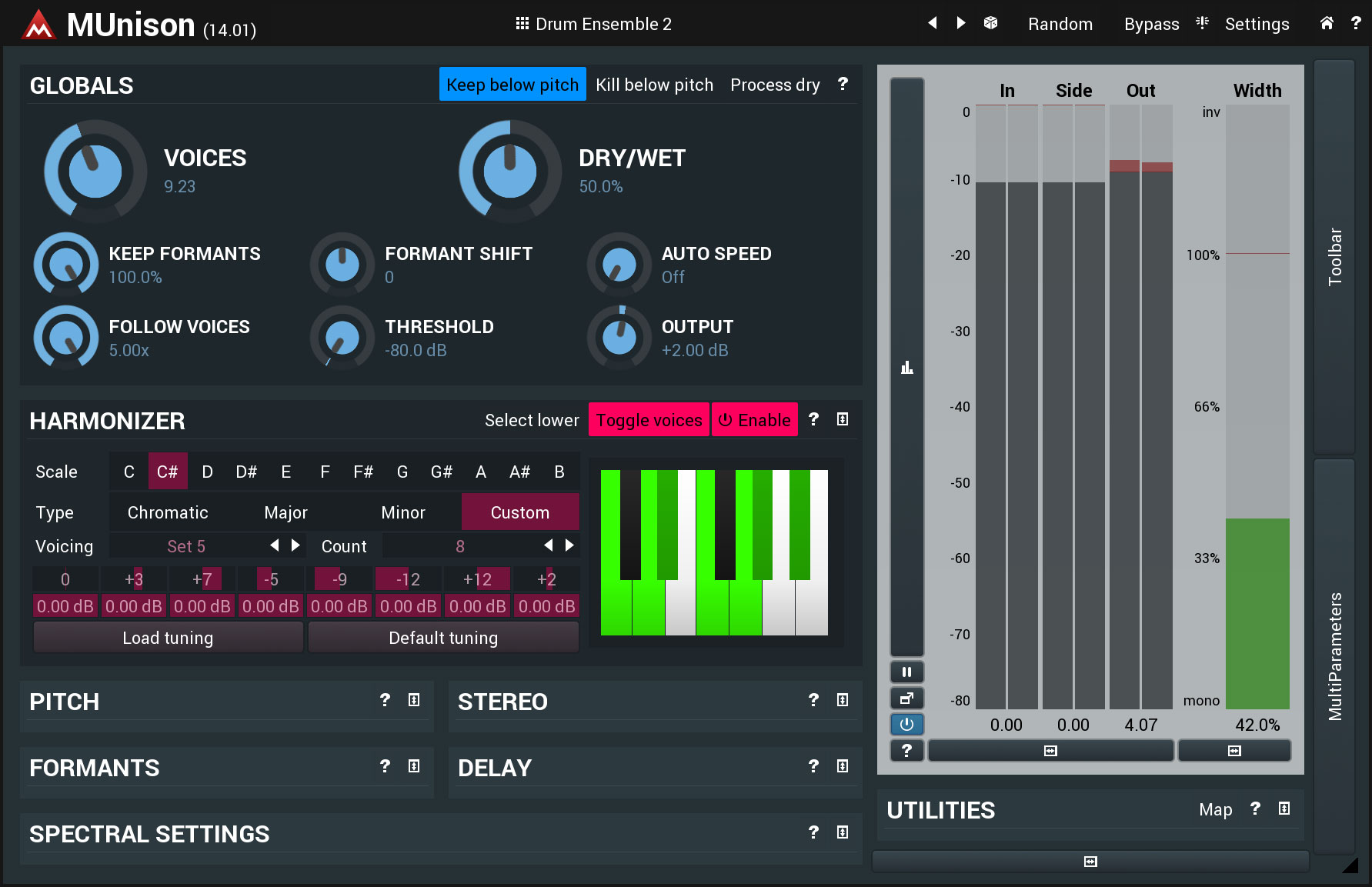 Up to 50 virtual voices
MUnison takes your audio, analyzes it, detects its pitch if needed and generates other voices. These can play at the same pitch as the original and just fluctuate around it to give the realistic unison effect. Or they can play harmonies, following the scale you choose, useful even for live performances actually. Or they can sound very different, creating a whole orchestra of people singing/playing with whatever you want.
Modulation heaven
The plugin sounds very "live" already, but if you want to introduce some additional creative changes, the plugin provides plenty. MUnison lets you modulate any parameter from sources such as an LFO, audio level follower, envelope generator, randomizer, or pitch detector. Your sound will never be static again.
MeldaProduction goodies
As always you'll find the standard MeldaProduction features: M/S, surround support as well as other channel modes, A-H presets for easy comparisons, our easy to use integrated help system, automatic gain compensation and much more.