Description
FOUR LEGENDARY REVERB SOUNDS ONE EASY TO USE PLUGIN
Relab LX480 Essentials not only faithfully captures the sound of the classic 480L* reverb hardware, but makes getting that legendary sound faster and easier than ever before. Transform tracks with the rich complex textures, and lush spacious reverb tails that only the Relab LX480 can deliver.
INTRODUCING RELAB LX480 ESSENTIALS
For decades, the 480L* has been the standard by which all other reverb processors have been measured.
With Relab LX480 Essentials, now you can bring FOUR of the most famous reverb sounds from the legendary 480L* – natively to your mixes..
WHY CHOOSE RELAB LX480 ESSENTIALS?
WITH RELAB LX480 ESSENTIALS YOU CAN:
•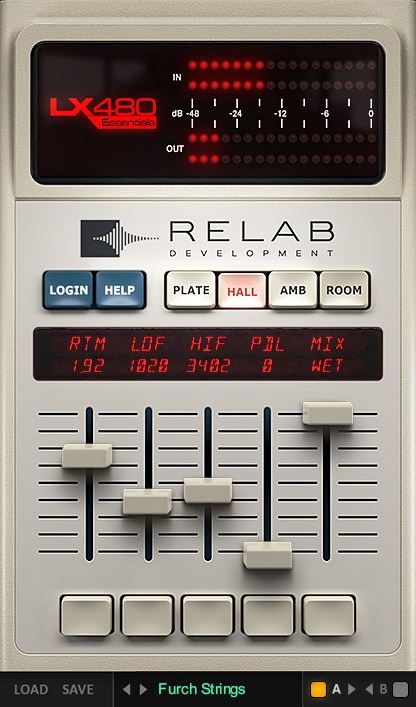 Get the sound of four of the most famous presets from the original 480L* hardware natively in your DAW
• Experiment with legendary 480L* sounds with the "Plate,", "Ambience," "Hall," and "Room" algorithms.
• Create almost any space with tails that are deeper, longer and smoother.
• Keep your mixes clean and clutter-free with built-in hi and low pass filtering
• Benefit from an improved workflow based on simple key reverb settings and features.