Description
Atelier Series Austin Saxes is a true legato saxophone library performed by session player and educator, Colin Houlihan.
Recorded at Orb Studios in Austin, TX – the goal with this release was to create a true workhorse full saxophone library that could accomplish a variety of musical tasks with vibe and ease. Just play your parts in and ride the modwheel!
Vibrato is a crucial characteristic. Just like our Sasaki Trumpet release, we captured the natural, progressive vibrato found in Colin's performances to keep things as musical and credible as possible. We've also provided both Natural (untuned) and Tuned variations of our patches – the former retaining natural pitch biases up the range of the instrument.
We've included two playing styles. The Workhorse patches cater to upbeat, energetic contexts. Great for jazz, rock and pop genres. The Emotional patches were recorded soft with a more subtle, emotive vibrato for delicate and expressive passages.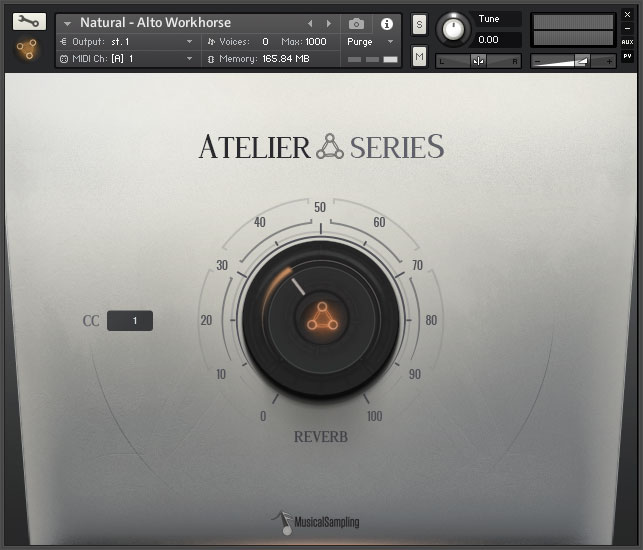 The "Natural" patch variations are great for solos that don't share the same register as the accompaniment. It's also great for doublings and harmonies with other saxes when used in more upbeat passages. The subtle (and not so subtle) pitch discrepancies playing against each other often adds a lot of life to arrangements.

While we like the adjustable reverb chosen for this library, we would suggest turning it off and putting the saxes through your favorite reverb plugin to give it a sense of presence/space that suits your track.

To add extra realism and spice to your saxes, try riding the pitch wheel slightly upwards quickly during more "difficult" passages to imitate sharp pitch corrections.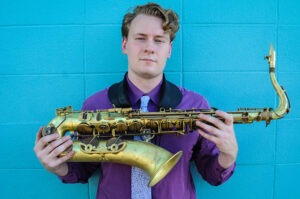 Colin Houlihan is a jazz saxophonist, composer and bandleader based in Austin, TX. His musical influences include jazz luminaries such as John Coltrane and Miles Davis, as well as avante-garde rock artists such as Radiohead, Tool, King Crimson and many others.
Colin has enjoyed a decade-long career as a session musician and frequent call in Austin, appearing in recordings and on stage with countless musical groups, theatre productions, jam sessions in the city and can also be found in liner notes along such musical greats as Brian Eno.
• Soprano Workhorse
• Alto Workhorse
• Tenor Workhorse
• Baritone Workhorse
• Alto Emotional
• Tenor Emotional
• Baritone Emotional
• Legato saxophones
• Two performance styles
• Performed with natural, progressive vibrato
• "Natural" and "Tuned" patch variations
• Recorded dry for mixing flexibility
• Adjustable reverb of custom hall impulse
• Requires full retail version of Kontakt 5.8.1 or higher
• Free Kontakt Player NOT supported
• Recorded in 48khz / 24bit
• 3.9 GB compressed NCW format
• Receive watermarked product by Pulse downloader